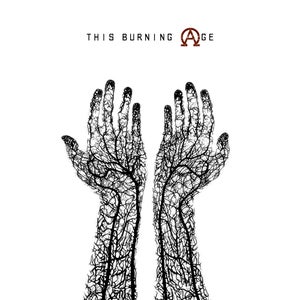 £

3.00
"Devotion"
EP#2 in a 4 EP cycle being released by This Burning Age throughout 2014 and into early 2015.
Track Listing:
01 There Is No Hope Except For That Which You Give Me
02 Hollow
03 Nothing
CD in wallet case - Artwork and Design by Friday.
Copyright 5th Day Records 2014
Once again, This Burning Age have delivered – this band surely knows how to write an earworm or two! – Soundscape Magazine
"Definitely a band to look out for" – Mutiny Press
"Nine Inch Nails meets The Smashing Pumpkins and Sonic Youth." – Mind Equals Blown
Electro-alt-rockers This Burning Age are proud to present EP2: Devotion, the second release in a four-EP cycle charting the course of the next twelve months. For some bands the music is the be all and end all; not for This Burning Age, who unite a vision of artistic endeavor, poetic enlightenment and musical expression.
Inspired by a wide range of sources, from Bowie to Nine Inch Nails via way of Smashing Pumpkins and Rammstein, Devotion – although three tracks long – is a release which combines the depths of intelligent introspection with the highs of aggression and a wall of sound narrative. Produced by Tom Gittins at Monochrome Productions with the entirety of the rest of the project produced in-house by the band, Devotion showcases the band at their finest.
If you're after a band who don't take you for an idiot, and who provide an all-round experience worthy of such an assumption, then you've come to the right place. Sit back and enjoy the ride.